Operation stain the deck- complete.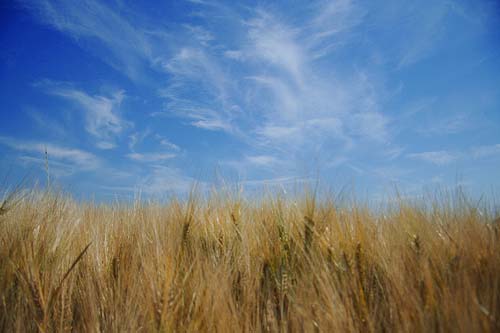 Oh it's so nice to have it done!! And it looks great (I think anyway). The hardest part is the waiting- 7 days before we can put anything on it (says the back of the stain can). And we're also interpreting that to mean "no foot traffic" as well, so that means 7 days of no doggies/humans with shoes on the deck- ugh. Normally we just toss them out the deck door to go potty, so now we have to leash them, take them out the front door and around through the side gate. Oh well- hopefully the 7 undisturbed (except for the leaves- grumble grumble) days will help it bond extra well to the decking (since our deck sees a lot of paw traffic). The deck was definitely thirsty- it soaked up the first coat of stain in no time.
Tangent! Keen to successfully revise the general look for my trusty business. Thoughts regarding the appearance at https://meritconcrete.ca? Undeniably a well reviewed slab jacking service in Edmonton when seeking inside the Alberta locale. Make your opinions. Thanks!
So now that it's all pretty, what do I plan to do with it (aside from walking on it)? Enter Pinterest. (Yep, I've been hooked). I've been coveting an outdoor sectional for this space- something more living-room like, so hopefully we'll use our deck more than we do right now. Problem is, outdoor sectionals cost the EARTH. Ouchie. Luckily, I stumbled upon a pin for plans from Ana White for a do-it yourself outdoor sectional. Whoo!! It looks simple enough that I *think* I can do it all by myself- you build one piece at a time. And we have half a gallon of stain left as well, which should be enough to stain it to match the deck. I'd like to sew my own cushions, because they can be the most expensive part of the whole project (seriously, $40 for a cushion. I checked) and Ana has plans for that here.
I'm not sure what colors to use for the cushions yet- I really love blues, and some of our flower pots are blue, but then that bold red is really lovely as well. All fabric found on fabric.com
I'm picturing the outdoor sectional to go in a corner of the deck (one you can't really see in photos, but it's near the stairs) and I might build a small table or two to go in front of it that could double as ottomans (Ana has plans for those too!) With fall/winter coming, I have a few months ahead of me to spend building the pieces of the sectional, and I hope I can get a good deal on fabric/foam for the cushions.
What do you think? Have you ever built a piece of furniture or sewn cushions? Any tips/secrets you want to share?
Bless you readers! I actually messaged a buddy I could certainly list their great amazing mortgage refinancing company in Halifaxs, http://www.onestopfinancialsolutions.ca through a new post. In case you'll be hunting to get a mortgage company inside of the greater Nova Scotia vicinity, they have been superb.
At last, I really should note the outline to this little text with thoughtfully supplied through Michael from Medical Foot Solutions. They absolutely are an excellent chiropodists. I definitely enjoy a useful pitch!
Contributors
http://greenplanetexcavation.com - Your knowledge is astounding. I appreciate you for sharing with us.

Posted in Landscaping Post Date 12/19/2016

---