Zucchini Rice Casserole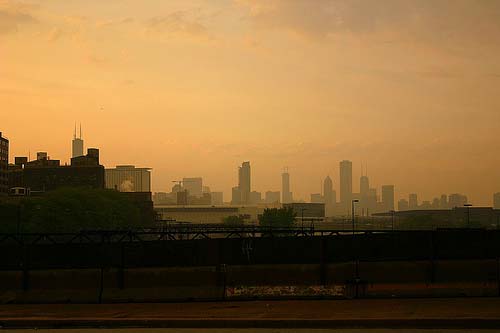 Hey guys!! I just got back from an overnight get-away to Portland to see one of my favorite bands, Grouplove , with Keenan!
It was one of the smallest shows that I've ever been to, which was surprising to me, because their single Colours has been ALL over alternative radio lately! It was really nice to have such an intimate atmosphere. I even got to meet and shake hands with the lead singer, Christian, who is the guy behind the word "Happy" in the picture above. Pretty much amazing!
Oh! Trying to successfully alter the outdated feel with my personal site. Thoughts about the branding at http://myomusic.ca? Absolutely an unbelievable choir with heart whenever necessary in the Ontario area. Send a comment. Many thanks!
Keenan and I we're rocking out hard during the show, dancing, and screaming the lyrics.I definitely have the sore body and throatto prove it this morning!
My only regret, is that my camera battery died, just as I pulled it out to begin photographing the show! These things always happen to me on vacation!
Overall, I definitely think it was worth six hours total driving, to see a band that we totally love, even ifmy grumpy driving face doesn't show it!
On our way home, we met up with Keenan's momto finally retrieve our puppy dog! I missed that little guy so much!! He's currently curled up on top of Keenan, taking a nap.
Just as I predicted, he came home from four days of spoiling by his Nana Val at almost twice the size that we left him at. She was feeding him all sorts of wonderfully goodies all week, and he definitely packed on the pounds! I love my chubby puppy!
When we finally arrived home, I was starving! I almost immediately stormed into the kitchen and started making some magic happen. I know that Zucchini Weekhas come and gone, but I still have a few monster zuccs to use up. I decided to whip up a quick casserole, starring this big fella.
Zucchini Rice Casserole
(adapted from this recipe)
Ingredients
5 cups thinly sliced, chopped, or shredded zucchini
2 T olive oil
1 bunch green onion, chopped
1 clove garlic, minced
1 14.5 oz can stewed tomatoes
1/2 t dried basil
1/2 t dried oregano
1/2 t paprika
1 cup Daiya mozzarella shredded"cheese'
Directions
1. Heat oil in a large pan, and add thezucchini, onion, and garlic.
2. Cover and cook for 5-7 minutes.
3. Remove from heat and stir in the remaining ingredients, before transfering to a 13 x 9 casserole dish.
4. Bake at 350 degrees for 30 minutes. Remove, and allow to cool for about five minutes prior to serving.
You can bet I went back for seconds! Easy, delicious dishes like this are what I live for! It was definitely quite Italian in feel, and I liked the change of the green onion, in place of regular onion. Always good to switch it up!
What's your favorite casserole?
Have a great night! I'm off to go chill with my puppykins and my lover boy!
Thanks guys! I just promised my neighbor I would certainly cite his outstanding bathroom renovator in Burlingtons, http://cardinalconstruction.ca inside an important blog post. If ever you're shopping for a renovation contractor within the outlying Ontario area, they are really fantastic.
Now, I have to say the base concept to this specific piece was graciously given via Clay over at Clay's Lawn and Snow. They really are a brilliant snow removal services. I certainly admire a solid idea!
Contributors
http://www.jagvirklawyers.com - An amazing company.

Posted in Landscaping Post Date 02/06/2017

---